Publish date:

3 August 2022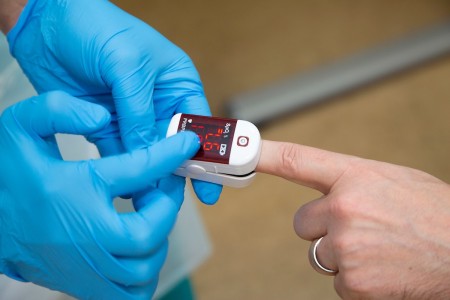 The DHU Healthcare-led Bowling Green Street Surgery in Leicester has seen its services improved to a 'Good' rating following a recent Care Quality Commission inspection

It means that DHU has now improved two GP practices in the City following recent visits by CQC inspectors after a adopting a new approach to care across its three recently adopted practices.

DHU Healthcare provides primary care services, Urgent Treatment Centres, GP out of hours services and community nursing services alongside the running of three NHS 111 Centres. Its' experience in running multiple services has resulted in improvements that is now being recognised officially.

This approach resulted in a 'Good' rating in all areas from a recent CQC inspection at Heron GP practice at Merlyn Vaz Health and Social Centre and the branch surgery at St Matthews Health Centre. More recently Bowling Green Street surgery in Leicester city centre, which was in 'special measures' when DHU Healthcare took over, received a further inspection and the draft report has also been received as 'good' in all areas.
DHU more recently took over Thurmaston Health Centre in October 2021. The existing CQC report under a previous provider shows a rating of 'requires improvement'; now that DHU is running the practice a new CQC inspection is expected shortly.

Putting the focus back on patient care

Dr Saurabh Johri is the Clinical Director at DHU Healthcare, he said: "When we took over the running of these practices, there was never any doubt as to the standard of care provided by the GPs that worked there. They were essentially independent, standalone practices that were run by the GPs themselves. This involved a lot of the leadership and governance that was taking up more of their focus away from patient care.

"It also meant that resources were limited and the last three years has taught us all that it doesn't require a high level of sickness to result in absences creating capacity problems for a GP practice. This inevitably leads to long waits, difficulty getting appointments and tired staff. The two recent CQC ratings of 'Requires Improvement' at Thurmaston and 'Special Measures' at Bowling Green Street, both inspections taking place before we took over, probably reflected that.

"At DHU Healthcare we have specialist governance systems in place to oversee the responsibilities of clinical governance, infection control, safeguarding and medicines management amongst many other areas. This releases the GPs to concentrate their time, expertise and resources to patient care to create a better experience for the patient and improved support for all colleagues working at each surgery.

"A bigger shared resource of clinicians"

"We are also committed to and have already begun expanding our salaried GP workforce and have provided more practitioner support. By adopting that approach to a group of surgeries in conjunction with our already established provision for out of hours care, we have a much bigger shared resource of clinicians. If pressure is building at Bowling Green Street surgery for example, we can move one or more GPs from Thurmaston Health Centre. If all of our GPs are busy, we can provide resources from our other urgent care, out of hours and community care teams. If they are all busy, we have telephone support and video clinics so we have far more support built into our model of care for patients and staff.

"Since taking over these surgeries, this robust network of support, both clinically and in terms of leadership, is starting to bear fruit. We provide health care in various services across Leicestershire and beyond that are all rated 'Good' and an 'Outstanding' CQC rating for our 111 services. We are committed to and have a track record of improving health provision across our services and providing leadership and governance support to GP led practices."

The report included comments from the inspectors saying: "Staff had the skills, knowledge and experience to carry out their roles. The way the practice was led and managed promoted the delivery of high-quality, person-centred care and is now rated as good in all five domains as a safe, effective, caring, responsive and well-led practice."