Publish date:

23 March 2023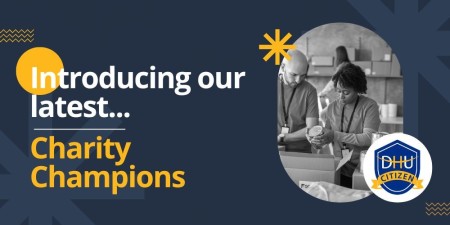 Our 'Charity Champions' are dedicated volunteers within DHU Healthcare who work tirelessly to make a positive impact within the communities we serve and raise money for important causes.
From organising fundraising events, to raising awareness for important causes, they are adding social value and making a positive impact.
Every month we celebrate their efforts and this March we have some more great examples to share.
Amy's Story: Running for Mind and making a difference
Amy, an Urgent Care Coordinator at DHU Healthcare, is set to tackle the Great North Run in September. But she's not just running for fun – she's running for a cause that's close to her heart. Amy is raising money for Mind, a charity that offers information, advice and local services for those struggling with their mental health.
It is a story of hope and perseverance. Amy suffered from depression since the age of 20, and her anxiety only worsened after her marriage ended a few years ago. For a long time, she felt like she was trapped in her own mind and that she would never escape the cycle of negativity. But thanks to the support of her family, friends, colleagues – and a new job – Amy began to turn things around.
Amy said: "Running became a critical part of my journey towards healing. It's helped me to clear my head, feel more energised, and stay focused on the present moment. Running has also given me opportunities to travel and make new connections with people from all walks of life. I recently joined a running club that's been incredibly supportive of my training for the Great North Run."
Amy's desire to give back to others who may be struggling with their mental health is what led her to fundraise for Mind. She wants to show people that they're not alone and that help is available if they need it.
We're supporting Amy with her fundraising and wish her the best of luck in the Great North Run. We hope that her story inspires others to take care of their mental health and seek help when needed.
Princess for a day
Chloe Cutler, one of our NHS 111 Health Advisors, twin daughters are doing their bit to fundraise for children fighting Cancer. On May 14th they will be bravely donating their hair at a special princess themed charity ball with 30 others, so that wigs can be made for children fighting cancer.
Chloe said: "My girls were born early at 30 weeks and were very poorly, only weighing 3lb & 1lb 6oz. They are ten years' old now and it's incredible to see them donating their hair to help other children who are unwell. Being young girls, they've always wanted to be princesses and now they can become princesses for the day to help other children."
Her daughters said: "We have a target we would like to reach which is £500.00 so we would really appreciate it if you would all support us and make a donation. The funds raised will help to grant wishes for seriously ill children with cancer and special needs and help make smiles glow."
You can find out more about Matt's Mission Children's Charity and support their fundraising page by visiting here.
Springing into action
Last year we supported one of our Charity Champions, Sarah Cobley, as she challenged herself to raise money for Aspire by swimming the length of the channel (that's 52 miles!).
Following some major surgery, Sarah wanted to get healthier and has changed her life by continuing to move more. Now she has set her sights on some new challenges for 2023.
Sarah told us: "Getting healthier has made me feel more confident and best of all I am now living life, not watching it go by. I swim around 2 miles a week and have fallen in love with walking, though I'm still a slow plodder. This year I want to continue to challenge myself but also support others.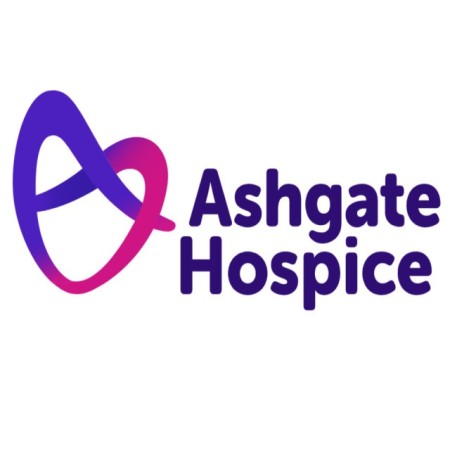 "To start with I set myself the challenge to do the midnight walk for Ashgate Hospice. I would love to have a team of DHU colleagues alongside me doing the midnight walk. I think we would all look very fetching in our bunny ears and would also promote what a great team DHU are!"
The 10k midnight walk for Ashgate Hospice takes place on Saturday 1st July 2023 and all money raised goes to families across North Derbyshire. If you would like to support and sponsor Sarah, you can follow her link here.